Paper trails cluttering your path?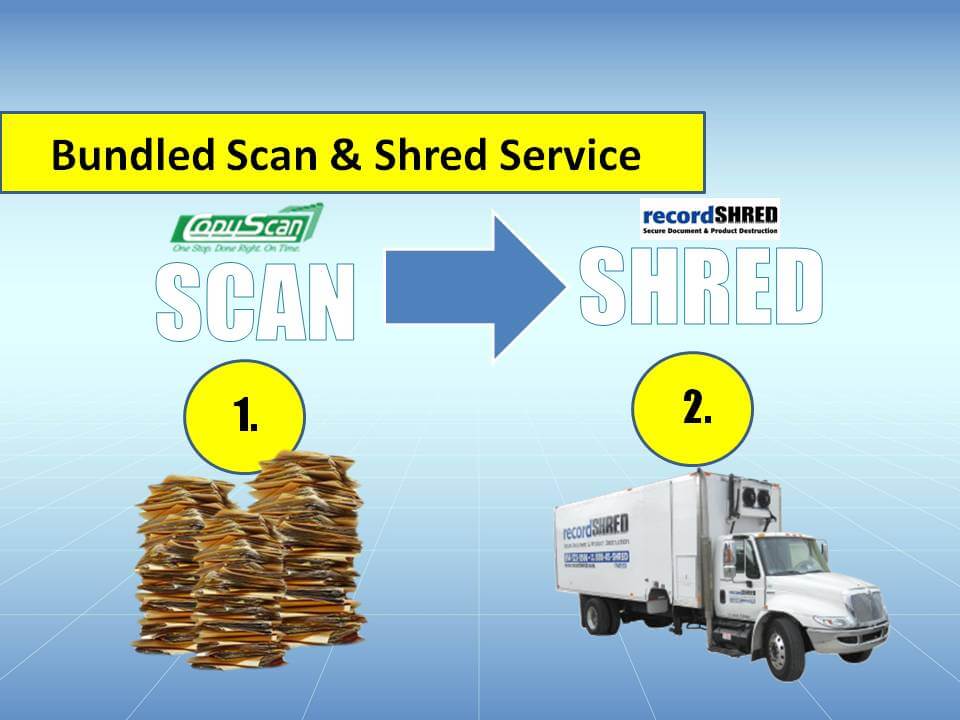 Scan and Shred services from CopyScan Technologies, makes it easy to turn your office space into a clutter-free, highly efficient center of productivity.  Both businesses large and small can redefine their workplace in One Stop.
The CopyScan Technologies Scan and Shred solution combines our High-Volume Archive Records Scanning and Imaging services with Secure & Confidential Shredding.
According to a recent study conducted by AIIM, the Association for Information and Image Management, senior managers in 57% of organizations have become more conscious of the business risks of poor information management and records keeping.
Ongoing regulatory compliance issues, product recalls, potential client litigation and other factors make paper-choked office environments more costly than ever to maintain.
Contact CopyScan Technologies today for a FREE Scan and Shred assessment and put an end to endless paper management for good!