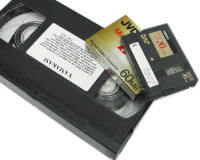 CopyScan Technologies is the only single-source litigation video editing provider in South Florida.
Because we have more experience with litigation and medical video production, our facility is equipped with specialized editing software for the legal and medical industries. Whether you need Cassette/VHS Tape Transfers, CD/DVD copies, or any other AV format, CopyScan Technologies delivers.
Your video footage will never wind up in the wrong hands when you call CopyScan Technologies — our production staff is the best in the litigation support industry, providing the utmost care with every video editing project.
Don't hand over your video job to a vendor who doesn't know your business. Use the same litigation support partner that many of South Florida's top Law Firms and Corporate Legal Departments use — CopyScan Technologies!