Audio Video Duplication & Transfer
Audio and video are crucial elements of any trial: CopyScan Technologies understands.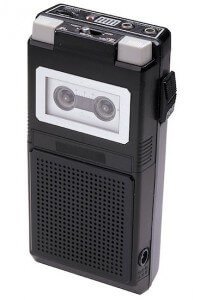 Our highly skilled team of Audio & Video duplication editors and production technicians work with litigation professionals like you every day — frame-by-frame — creating some of the most compelling AV projects ever introduced at trial.
Since we don't employ sub-contractors or send your materials out to another third-party, you can rest assured the AV materials are always close at hand in our Secure & Confidential production center.
From simple, quick rough cut edits to transferring video footage to still graphics, we have the equipment and know-how to take your AV projects to a higher level of quality in very little time. CopyScan Technologies' video technicians are highly skilled at making your project look great!