At CopyScan Technologies, Legal Copying, Litigation Duplication and Digital Document Printing is the Cornerstone of Our Company.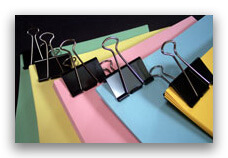 We are proud to serve the leading Law Firms and Corporate Legal Departments in South Florida, specializing in financial litigation, medical malpractice, civil and criminal law.  Our clients rely on the team of CopyScan Technologies document specialists to deliver the professional quality results their law firm demands.
Your legal copying job is unique to your client. This is why we do more to earn your business than any other litigation copying company in South Florida. Because we know small details in legal duplication matter just as much as the time you prepare for trial.
High-Volume Digital Printing and Copying: Complete any size job with the flexibility of our encrypted network.
Color and Black and White Digital Document Printing: We can create professional prints from your digital files.
Color copying: Reproduce full-color documents, photos and presentations in nearly any size you need.
Black and White copying: Get clear, crisp copies from your original.
Oversize Black and White Copies and Printing: Large-format copies, digital prints and enlargements.
Finishing and Binding: Custom binding and finishing is easier at CopyScan Technologies.
CD/DVD Duplication: Create electronic copies of your documents, videos or photos.
When you print and copy with CopyScan Technologies, you are guaranteed high quality results with every call, precisely the way your client expects.